Invisalign Clear Aligners
at Dentalcare Swindon Orthodontics
Get beautiful, straight teeth with Invisalign
Invisalign braces are the world's most advanced dental brace system, you will notice changes in your teeth in a matter of weeks of wearing these revolutionary braces.
Unlike fixed braces which are made from metal, Invisalign braces are made from clear plastic and are practically invisible; most people cannot tell that you're even wearing them.
The other main difference is that Invisalign braces are removable, so you can take them out to eat, drink, brush and for special occasions like a wedding or a big event.
You will be given a series of thin, clear aligners which are generated by computer and custom-made for you. You change these aligners frequently as your teeth slowly move into their correct position. They work by sitting over the top of your teeth and use gentle forces to straighten your teeth.
At Dentalcare Swindon Orthodontics your orthodontist will work with you to understand what you want to achieve with your new smile, and they will be able to give you an approximate time for how long your Invisalign treatment should take to complete.
For more information, book a free patient assessment with our Patient Coordinator, or you can book a consultation with the Orthodontist for £75.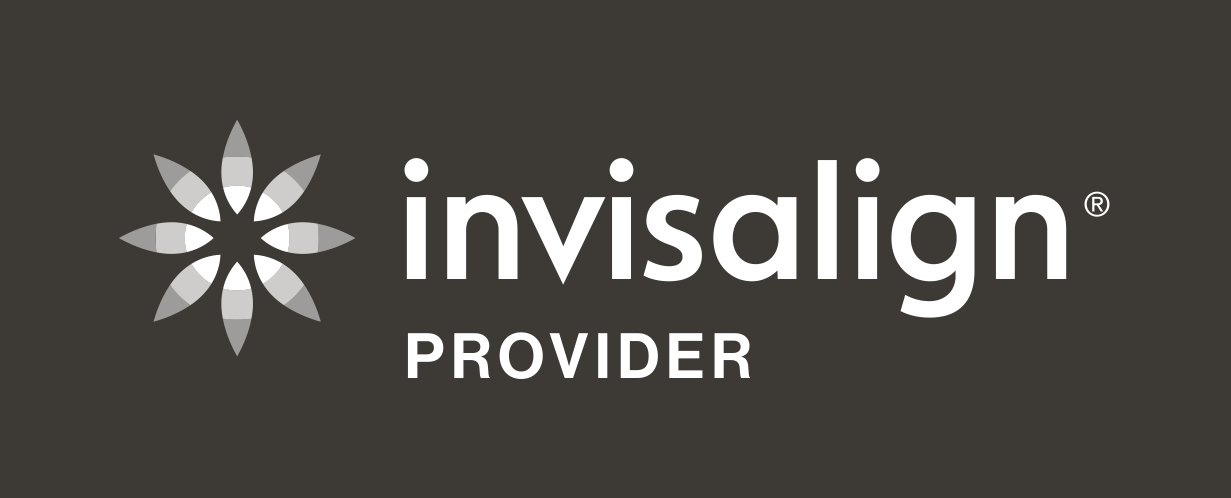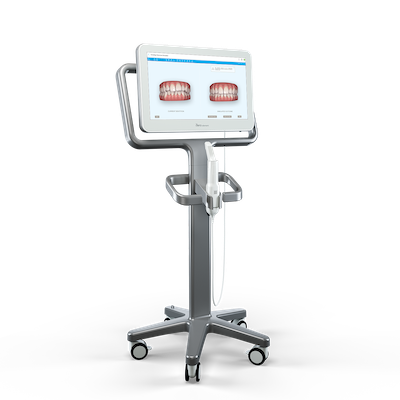 Book your appointment for Invisalign
The benefits of Invisalign clear braces in Swindon
Invisalign Braces at Swindon Orthodontics have many benefits:
Made from thin, clear plastic, Invisalign braces are practically invisible and no one will know you're having your teeth straightened
These removable braces allow you to eat, drink and maintain your usual oral hygiene
Invisalign clear braces will transform your smile and restore your confidence
Invisalign braces can address many issues including crowded, protruding and gappy teeth along with bite problems
There's no brackets or wires with Invisalign braces. Gentle pressure from the series of aligners work with your teeth
These invisible braces are suitable for most adults of all ages
Treatment time is fast with most patients finishing treatment within months
We offer affordable Invisalign braces with 0% interest and options to spread the cost.
We work with you to achieve a personal, holistic approach that takes into account your dental and overall health
Frequently asked questions about Invisalign
How long will it take to straighten my teeth with Invisalign braces?
Each patient is different, and your dentist will need to examine your teeth and mouth to help answer this question. The beauty of Invisalign braces is that your planned treatment is shown upfront with 3D images. This shows how your teeth will change week by week using the clear aligners; giving you an indication on how many weeks of treatment you need.
Will Invisalign braces hurt?
They won't hurt but they may take some getting used to. When you are first fitted with your Invisalign braces, you may notice some pressure on your teeth. Likewise, when you change your aligners frequently, you may notice that the braces feel tight for the first day or two. This is because your teeth are gradually moving and will need to adapt to the new set of aligners. Painkillers can alleviate any discomfort that you feel.
How do I clean my Invisalign braces?
You remove your aligners to brush your teeth. You can then use your toothbrush and toothpaste to carefully brush both sides of your aligners before putting them back into your mouth.
Dental Fees
At Dentalcare Swindon, we treat every patient as individuals, therefore each treatment plan is completely bespoke.
Finance
We offer finance options because we believe everyone should be able to benefit from high-quality dental care.
Before & After
We are often told by our patients that the dental treatments we have provided has dramatically improved their quality of life.